BLM. Unless it's in my back yard. Washington state mayor now calls BLM protests 'domestic terrorism' after her home
vandalized.
How funny is that? Yes this lily white mayor spoke so highly of these fine people. That is until they showed up in her back yard. Suddenly that all changed.
We have this from the
Olympian
I'm really trying to process this," Selby told the newspaper Saturday, after the rioters' Friday night spree left her front door and porch covered with spray-painted messages. "It's like domestic terrorism. It's unfair.
Now they show up in her back yard and no longer are they the peaceful group the left wants us to think that they are. Also she's not alone. ESPN Chris Martin Palmer had a love fest with the hate group that was burning
Minneapolis down.
That is until they got close.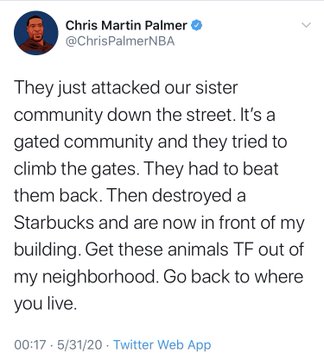 So we see more hypocrisy from the left. White and Black. Keep the violence and the domestic terrorists out of my neighborhood and let them attack other neighborhoods, not mine. SMH.